I started a new project!
Disclaimer: The products used in this post were given to me by Quilty Box.
Ragamuffin is SEW excited!
I'm making the Skipping Stones quilt from the November 2020 Bundles of Inspiration magazine in
Quilty Box
.
This quilt design is by Natalie Barnes. I'm using her Norma Rose fabrics that were also included in Quilty Box (top fabric in photo), plus a bunch of random neutral fabrics from my stash (bottom fabric in photo).
I was able to use my Accuquilt 8" Qube to cut out some of the pieces. This made the cutting part of the quilt go super fast.
There are two sizes of HST's (half square triangles) in this quilt. I used Jackie Kunkel's 4-1/2" Square from another Quilty Box to square up my blocks. It worked really well.
Just one afternoon of sewing and I had everything cut out.
All of the half square triangles have been sewn and trimmed.
Sew cute small HS triangles before trimming.
My design wall with large and small HST units.
I even had time to begin sewing some of my HST's into blocks. Woo-Hoo! This quilt is moving right along. I can't wait to finish sewing the blocks in my next step.
******************************************************************************
Be Creative ~ Sew Something Beautiful Today,
Jennifer Thomas
Connect with me: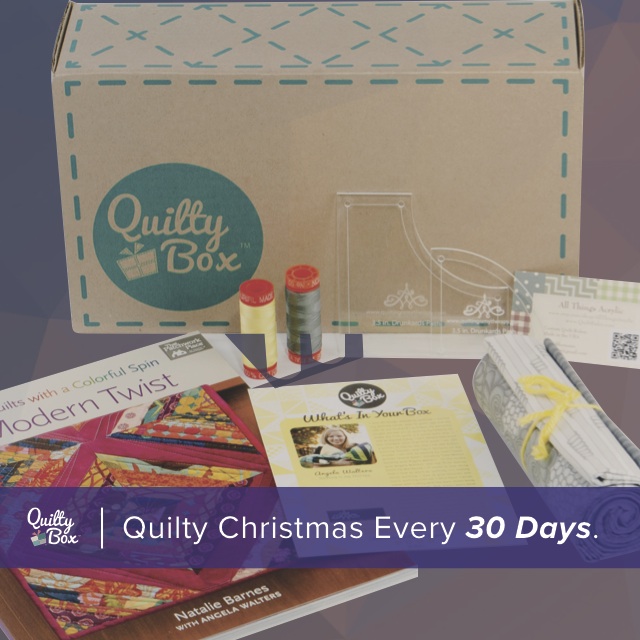 Note: This is an affiliate advertisement. Clicking this link will not affect the purchase price. However, if you do make a purchase, I may receive a commission. Thank you.