This is my newest studio assistant, Sunrise. He jumped right in and helped me weave in the loose thread ends after I finished quilting the Crocker Baby Quilt. Did you see my blocks from Part One? Link to that post here:
Quilting the Crocker Baby Quilt ~ Part One
I quilted a different design in each of the 36 square blocks on this quilt. I'm not going to show all of them, but here's a few. This one is curlicues inside a bracket shape with up and down lines on the outsides.
I freehand quilted all the designs with no marking or rulers. I like this one's simple and whimsical look.
This is my favorite block in the quilt. It was my first attempt at a curved grid. I love the look of it! I'll be quilting this design again.
A curvy feather wreath that fills in the whole square.
This one is a bit difficult to see. It's a curlicue feathery design sewn diagonally across the block.
Wavy vertical lines.
A partial flower.
Blue corner lines.
Curvy lines meandering diagonally across the square.
Here's a pic of the top before quilting. Binding next!
Note: The fabric and pattern for this quilt were given to me by Quilty Box at no cost to me.
*************************************************
Be Creative ~ Sew Something Beautiful Today.
Jennifer Thomas
Connect with me: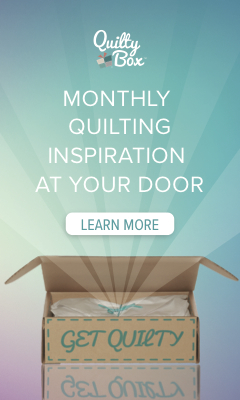 This is an affiliate link. Clicking this link will not affect the purchase price. However, if you do make a purchase, I may receive a commission. Thank you.