I used the beautiful 10" square pack I received of the Whispering Feathers by Kathy Engle collection. These fabrics are amazing! The colors and designs are incredibly rich and vibrant. This must be one of my favorite Island Batik collections of all time.
This is one of the four Wild Goose Chase blocks after quilting. It was fun to quilt straight lines in contrasting thread over the black and gray stripes.
It looks so beautiful in folds.
Pretty folds close up.
I'm not sure where it's going to be used. I had intended to put it on my living room coffee table, but it's too big. Here it is on the front porch church pew.
I also really love the way it looks draped over this rustic black rocking chair. What do you think?
The backing fabric is gorgeous, too. This berry colored blender came with the Whispering Feathers 10" square pack as a fabric coordinate.
Binding in solid black Island Batik.
I really enjoyed making this project. It was fun, and I love the way it came out.
Yes, we are out in the sticks! This is the side of my husband's shed.
Finished Quilt Size: 14-1/2" x 49-1/2"
Block Size: 12" x 12"
Fabric: Whispering Feathers, by Kathy Engle, for Island Batik
Thread: Aurifil
Batting: Hobbs Premium Cotton
Needles: Schmetz Microtex Sharp
Cutting Die: Accuquilt 2" Strip
Be sure to check out what my fellow Ambassadors are making by visiting their blogs, too: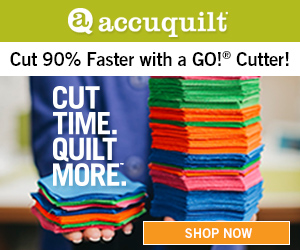 This is an affiliate link. Clicking this link will not affect the purchase price. However, if you do make a purchase, I may receive a commission. Thank you.