Good morning! I'm currently in the process of revising a few of my older patterns, and consequently sewing new versions of these fun quilts. Here's a little peeky at one of them.
This quilt is going to feature a pink and white color scheme.
I'm pulling all of the fabrics from my stash. This one has some pretty blues in it, but I think it will read well as one of the white fabrics. I like the scrappy look.
This pretty pink has bouquets of roses all over it. So sweet!
The blocks in this quilt are perfect for chain piecing. I'm stitching them together on my favorite vintage machine, my Singer 301.
It's so easy to sew triangle squares with this method, my favorite.
You get two for one! Aren't these fabrics cute together? I love to mix the old with the new.
Here's a whole stack of pink and white triangle squares, ready to trim.
And finally, my current progress on this project. Updates will be posted soon ~ stay tuned!
Be Creative ~ Sew Something Beautiful Today.
Jennifer Thomas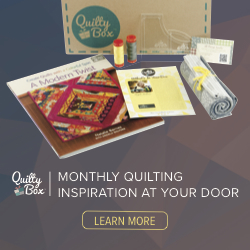 Note: This is an affiliate link. Clicking on this link and making a purchase may result in my receiving a commission.