It was Saturday evening. My family was outside on the patio, grilling some chicken and hot dogs. On a whim, I looked at the Craigslist free section, something I rarely do. I couldn't believe my eyes! Someone was giving away a Singer 301, my favorite machine. The last thing I need is another sewing machine, but it's a 301! My husband volunteered to get in his truck and go pick it up. So, I let him.
It came with this cute cabinet. The giveaway was from the original owner. She purchased this machine in 1955! It looks like it has seen minimal use, but unfortunately also minimal care. It is currently in a frozen state and has some rust issues.
This cool storage seat came with the cabinet. I've never owned one of these before.
Here's a peek at the bobbin case. Oh my! That is sad. I wonder if the machine is rusted inside, too? I'll have to investigate further when I have the time.
Inside the storage seat: An original 301 manual! How nice to have. I've been using a printed one from the Internet.
Boxes of attachments! These are all in beautiful condition. They look unused.
It's a treasure trove of vintage sewing goodness.
The accessories box. These are all in beautiful condition, too. It looks like everything is here. I'm puzzled how the machine has rust issues, but everything else seems to be so well preserved.
A fab needle book for my collection. The needles are all still inside.
The Singer Sewing Skills Reference book.
My favorite part! The Singer Automatic Zigzagger with extra cams! Now I can zigzag on my 301. I can't wait to try this out.
Buttonholer.
The stocking darner. I'll likely never use this, but it's so cool!
The Singer Gripper, also known as the third hand. So nice to have.
So, any ideas on how the machine acquired all that rust, when everything else is shiny and new? It's a mystery to me. Leave a comment below.
Be Creative ~ Sew Something Beautiful Today!
Jennifer Thomas
P.S. Are you following the Spring Clean Your Studio Blog Hop? Click here to visit Lisa Reber's
Dippy Dye Studio.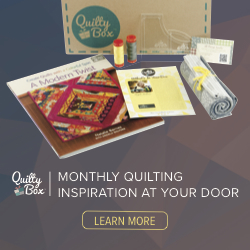 This is an affiliate advertisement. If you click on this link and make a purchase, I may be compensated.