I used the Prairie Skies collection by Kathy Engle for my project, plus a large cut of Island Batik solid white fabric.
As you can see, even cutting the squares 1/4" larger than called for, there was very little waste to trim off. Using the Corner Pop ruler is a two step process. First you use one set of markings to cut away the background corner. Then you use the other set of markings (as shown) to trim up the newly sewn corner.
I made 8 three corner blocks and 8 four corner (snowball type) blocks for the Snowflake quilt.
This is one of the four corner blocks, more commonly known as a Snowball block.
Lovely folds on my front porch rocking chair.
I chose to use Island Batik solid gray fabric for the backing. It blends nicely with the cool blue and snow white on the quilt top.
I used this blue Aurifil thread for the piecing and to sew on the binding.
I used two fabrics from the Prairie Skies collection to make the binding.
Fun folds.
Finished Quilt Size: 37" x 37"
Finished Block Size: 8" x 8"
Fabric: Prairie Skies by Kathy Engle for Island Batik
Batting: Hobbs Fusible Cotton
Thread: Aurifil
Ruler: Corner Pop by Studio 180
Be sure to visit the other Island Batik Ambassadors to see what they're making here:
Be creative ~ Sew something beautiful today.
Jennifer Thomas
Connect with me: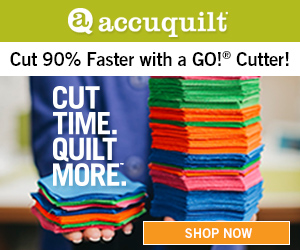 This is an affiliate link. Clicking this link will not affect the purchase price. However, if you do make a purchase, I may receive a commission. Thank you.