Disclaimer: The products used to make this quilt were given to me by Quilty Box at no cost to me.
The Happy Scrappy Quilt top is finished and trying to fly free!
I made this quilt using the Feathering pattern by Giucy Giuce. It was included in a recent Quilty Box. I changed up the fabrics by using a charm pack and I love the results!
Here's a close-up of one of the blocks so you can see the fabrics better.
It's a mixture of fabrics from a charm pack and my stash.
Here's a little better picture of the top. I'm going to back it with a dark blue fabric and I'm planning on quilting it with concentric circles out from the center. What do you think?
Be Creative ~ Sew Something Beautiful Today!
Jennifer Thomas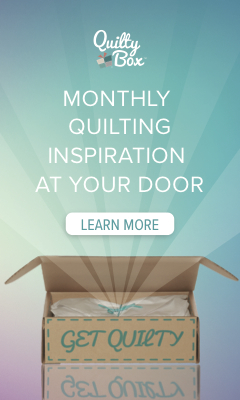 This is an affiliate advertisement. Clicking on this link will not affect the purchase price.