Did you see my post yesterday about cutting out the pieces for this quilt? If you missed it, you can read it right here:
Cutting Windy Mills
. Moving right along, the first thing to sew on this project is these Flying Geese units.
More progress shows lots of Flying Geese units, plus some of the next step, sewing the units to white strips.
This is my first finished block! So pretty. I like it. What do you think?
I completed nine of the Windy Mills blocks in one sewing session. I like the way they look set together in this straight setting arrangement. Time to sew some more. What are you working on today?
Be creative ~ Sew something beautiful today.
Jennifer Thomas
Connect with me: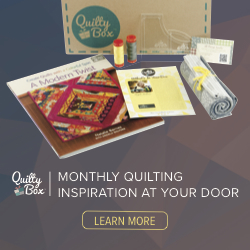 This is an affiliate link. Clicking this link will not affect the purchase price. However, if you do make a purchase, I may receive a commission. Thank you.