I designed my quilt using two blocks from the Quilt in a Day Go Qube book. This book makes it so easy by providing a cutting chart for each block, plus full color diagrams and written instructions to sew each block.
Using the Accuquilt Go, it was easy and fun to cut out all the pieces for my quilt in one evening.
Trail Mix helped. (Not recommended)
My blocks are set on point. The center block is a variation of Mosaic #15. I used the same pieces as the book, but changed the color placement a bit.
The blue, white, and yellow fabrics play so well together.
It looks pretty on my sewing porch. This is where I do hand sewing, right outside my studio door. It's like an outside extension of my sewing room.
I tried Hobbs 100% Wool Batting in this quilt and loved it! This was my first experience with wool batting. It quilted beautifully with no problems at all. It says it "doesn't hold creases" ~ how nice. And I'm sure it makes a super warm quilt, too.
I used the same blue fabric as the outer border for the binding.
This quilt was a joy to create.
Star Sweeper Quilt
Finished Quilt Size: 46" x 46"
Block Size: 8" x 8"
Fabric: Winter Park by Island Batik
Batting: 100% Wool by Hobbs
Thread: Aurifil
The Spring Clean Your Studio Blog Hop begins tomorrow! Be sure to follow along to see great studio inspiration by a variety of designers. I'll be on the tour on May 1st. I need to finish up 'cause it's still looking a little crazy in here!
Be Creative ~ Sew Something Beautiful Today.
Jennifer Thomas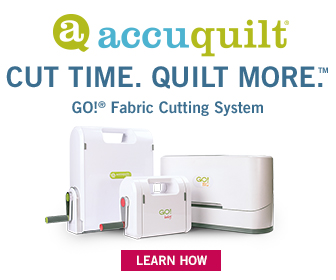 This is an affiliate link. Clicking on this link will not affect the purchase price.