This is the Postcard quilt, one of my newest patterns. It's featured in the Island Batik
catalog. This pattern is available in my Etsy shop.
and in select quilt shops across the USA. I used Island Batik's new Silverado Canyon fabric collection to make this quilt. Island Batik provided the fabric for this project.
The Postcard quilt is made using two variations of this block. It is a simple, yet lovely block to sew. This is a good project for newbie sewists, and a fun one for more advanced quilters looking for a quick finish.
The blocks make a pretty X where they come together. I used Aurifil thread to quilt an allover loopy meander. I also used Hobbs batting and Schmetz needles or this project.
The azaleas were in full bloom when I took the Postcard quilt's photo session. Very different from this freezing winter day!
Postcard quilt draped on my front steps.
The backing fabric is a coordinating gray, also by Island Batik. The binding is a deep blue fabric from the Silverado Canyon collection.
Pretty folds.
Postcard Quilt
Quilt Stats:
Finished Quilt Size: 55" x 72"
Fabric: Silverado Canyon by Island Batik
Batting: Hobbs
Thread: Aurifil
Needles: Schmetz
Designed in EQ8
Order your Postcard Pattern today:
If you sew a Postcard quilt, please share a pic with me on Instagram @curlicuecreations. I would love to see it!
Be Creative ~ Sew Something Beautiful Today.
Jennifer Thomas
Curlicue Creations
Connect with me: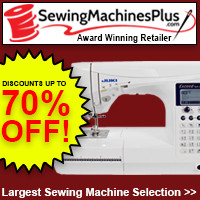 Note: This is an affiliate link. Clicking this link will not affect the purchase price. However, if you do make a purchase, I may receive a commission. Thank you.