So, you've been thinking about trying Quilty Box, but aren't quite ready for the big box. Did you know they also offer a Quilty Box Mini? This is a smaller size monthly subscription. Here's what is in November's Quilty Box mini:
A 5" charm pack of the Me and You fabric collecion. Also included is the same booklet about this month's featured designer, Latifah Saafir. The booklet has an interview, a pattern, and a few other monthly features. It's like a mini quilt magazine, filled with inspiration and ideas. You can see a quilt pattern tucked behind the charm pack, too.
And a lovely green spool of Aurifil thread. This would be perfect to finish up those last minute Christmas gifts. Let's get sewing!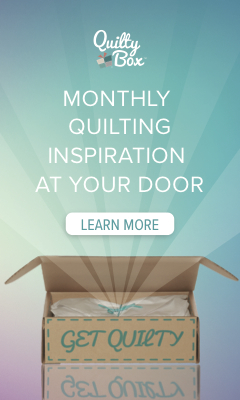 This is an affiliate advertisement.





Be Creative ~ Sew Something Beautiful Today.
Jennifer Thomas