Do you remember waaaay back in July when I showed the unboxing video for my
Island Batik
Ambassador box #2? I mentioned that the precuts would be coming at a later date. They actually came a while ago and I posted them to Facebook and Instagram, but I totally forgot to write a blog post about them! Here they are.
I received a strip pack of Sticks N Stones, plus a coordinating light fabric and a coordinating dark fabric. Isn't this collection just wonderful? This should be in local quilt shops now.
I also received a Bellingham Bay 10" stack - Yahoo! I have a lot of ideas for this fabric. I've played with this collection a lot in EQ8. I just need to choose a design and start sewing. If you love Bellingham Bay as much as I do, and you're feeling lucky, Island Batik is giving away some precuts of this collection this week on their blog as part of the Storm at Sea blog hop. Click here to see all the new collections and enter to win:
Storm at Sea Blog Hop and Giveaway
I'll be on the hop on November 10th. I'm still sewing my blocks - Yikes! I'll be working on that today for sure.
Today's featured Ambassadors are:
Be sure to visit their blogs and see their beautiful Storm at Sea quilts made with the Bellingham Bay fabric collection.
Be Creative ~ Sew Something Beautiful Today.
Jennifer Thomas
Curlicue Creations
Connect with me: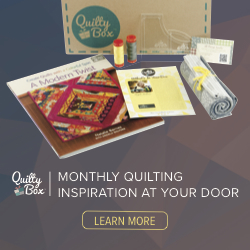 This is an affiliate link. Clicking this link will not affect the purchase price. However, if you do make a purchase, I may receive a commission. Thank you.